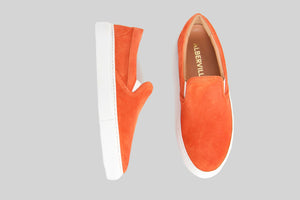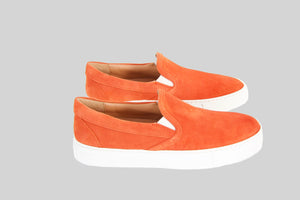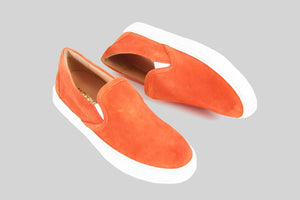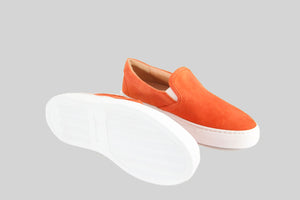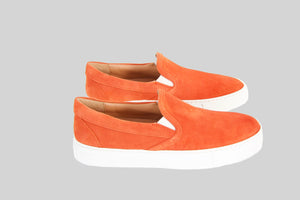 Ronja Orange Slipon Suede Sneakers
Classic slipon sneakers Ronja from Alberville made in orange premium calf suede. 
Comfortable and soft women sneakers for everyday use. Handmade in Tuscany, Italy.
Made in high quality calf suede
Leather lining
100 % Rubber sole 30 mm

Reinforced padded heel
Leather cushioned footbed to deliver comfort
Alberville logo in  the sole

Handmade in Italy
Normal in sizes.