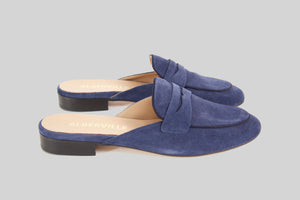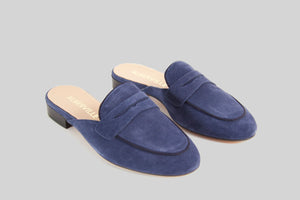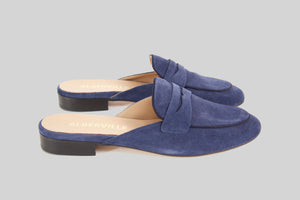 Raisa Blue Suede Slipon Loafers
Stylish slipon loafers Raisa from Alberville made in blue suede.
Classic and comfortable slipon loafers that you can wear at any occasion.
The blue suede is tanned in a tannery in Tuscany.

Made in high quality calf suede
Leather lining in goatnappa
Leather sole 
Handmade in Tuscany, Italy
Normal in sizes.