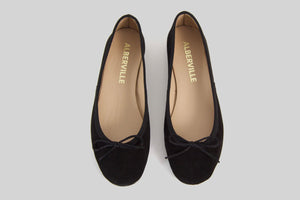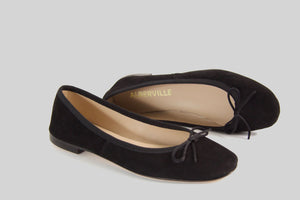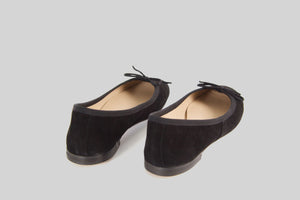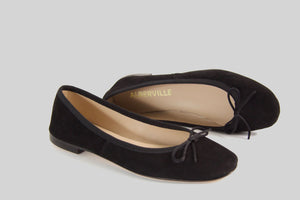 Dance Black Suede Ballerina
Classic ballerina Dance from Alberville made in black calf suede.
The ballerina is very comfortable and soft due to the Strobel construction that requires the upper material to be sewn to a fabric bottom creating a "sock." With the upper sock tightly lasted, the upper is cemented to the outsole completing the shoe. This construction guarantees a very flexible and comfortable shoe.
Made in high quality calf suede
Lining in goat leather

Sole in leather

Handmade in Tuscany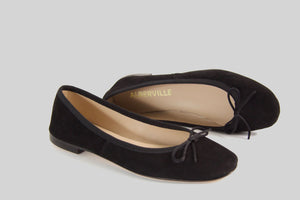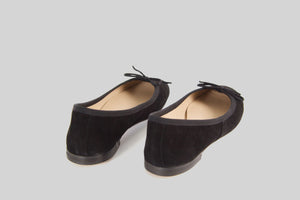 Ballerina
Perfekt passform, snygga. Storlek 39 perfekt för mig som har 39,5 oftast. Har även köpt svarta loafers med betsel strl 39. Jättefina, köpte i butik och fick kontrollera dessa före köp eftersom man hade skarvat kanten på vissa med en bit på någon cm som man har lappat ihop strax under överdelen på sidorna så det blev en hård kant som jag garanterat skulle få skav av om man är barfota i skon. Så har du känslig fot kolla detta för alla är inte sydda så. Annars jättenöjd med att ha hittat detta märke med fina modeller.