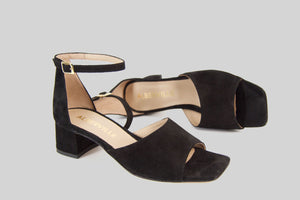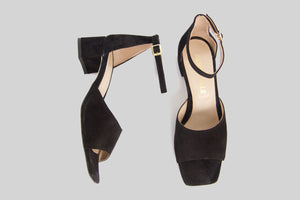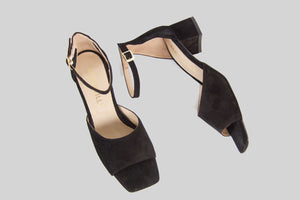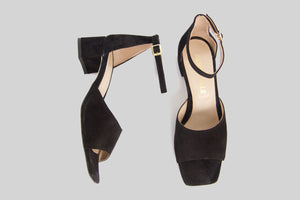 Open square toe heel sandals Rosa from Alberville made in black calf suede with a thin strap around the ankle. 
Classic feminine sandals on small heel that are perfect for all occasions!
Rosa are perfect to dance with since the heelpart is closed and gives a steady grip.
Made in high quality calf suede
Lining made in goat leather
Sole in leather
Gold colored buckle
Heel height 45 mm
Handmade in Tuscany, Italy
Normal in sizes.