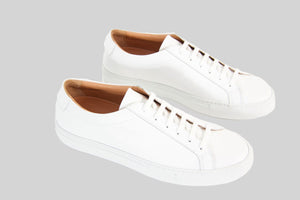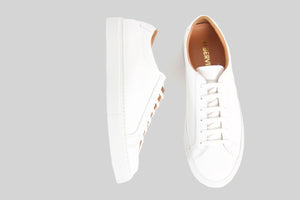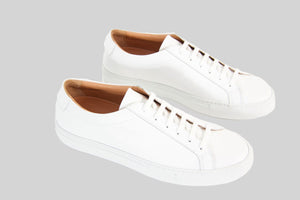 Richard Men's White Sneakers
Classic men's sneakers Richard from Alberville made in high quality white calf leather. Handmade in Tuscany, Italy. 
Made in high quality calf leather
Leather lining
100 % Rubber sole 30 mm
Reinforced padded heel
Leather cushioned footbed to deliver comfort
Alberville logo in the sole
Handmade in Italy
Normal in size.